As the trend for destination weddings continues to rise, more and more couples are opting to tie the knot overseas. With the potential for more affordable options and the allure of exotic locations, it's easy to see why. From the picturesque landscapes of Spain and Portugal to the historic charm of Italy and Greece, and even the tropical beaches of Fiji or the cultural richness of Sri Lanka, there are endless possibilities for couples seeking a unique and unforgettable wedding experience. Whether you're after a traditional wedding or a more exotic celebration, here are some of the most popular wedding destinations around the world to consider.
Italy 
For couples seeking a romantic and timeless wedding, Italy is a top destination. From the picturesque city of Florence and the rolling hills of Tuscany to the bustling streets of Naples and the historic city of Siena, there are endless possibilities for your dream wedding in Italy. For a truly magical experience, Venice offers a unique backdrop with its iconic canals and romantic bridges. For those looking to explore Italy's rich history and culture, Rome, the country's capital, offers an array of famous sites to visit, such as the Colosseum, Trevi Fountain, and Spanish Steps. Whether you desire a peaceful wedding on the banks of Lake Garda or a bustling city celebration, Italy offers an abundance of activities and experiences for couples and their guests to enjoy.
Spain
Spain is a top destination for couples seeking a romantic wedding abroad due to its sunny weather, stunning scenery, and vibrant culture. The best regions for weddings include Andalusia, Catalonia, Balearic Islands, Basque Country, and Valencia, each offering unique experiences. WeddingsAbroad.com works with celebrants to provide personalised symbolic ceremonies anywhere in Spain and can help plan every aspect of your special day, including venues, catering, flowers, and decor. Discover hidden gems in lesser-known regions like Toledo and Sierra Nevada for an unforgettable wedding experience in Spain.
Provincial France 
France is a country of diverse regions, each with its unique culture, history, and natural beauty, making it an ideal destination for a provincial wedding. From the picturesque villages and romantic cobblestoned roads of Burgundy to the lavender fields of Provence, there are a plethora of enchanting locations to choose from.
If you desire an elegant and nature-filled wedding destination, La Bastide de Gordes in Provence is the perfect choice for you. The historic hotel is nestled in one of the most scenic villages in the region and offers stunning panoramic views of the surrounding valley.
However, if you're looking for a venue in a more tranquil and secluded area, head further east to the Dordogne region. Here, you will discover La Chartreuse, a charming events venue that promises an unforgettable countryside retreat. With its rustic charm and picturesque surroundings, the Dordogne region offers a unique wedding experience that sets it apart from the rest of France.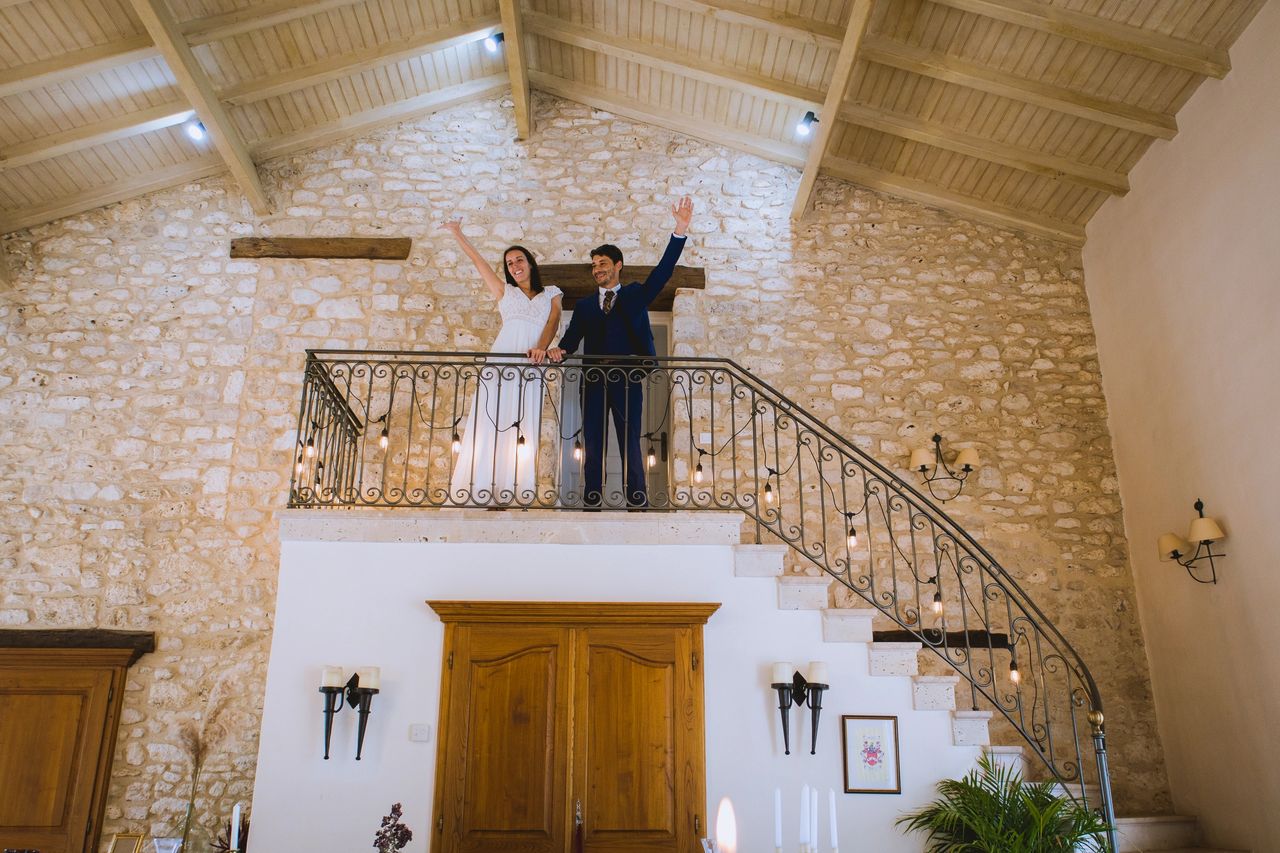 Portugal 
Portugal is a hidden gem for destination weddings, with its stunning landscapes, rich culture, and world-class cuisine. Lisbon, the country's capital city, boasts a historic and lively atmosphere, making it an ideal location for a chic urban wedding. Porto, with its beautiful architecture and stunning Douro River, is a popular choice for those seeking a romantic wedding with a touch of glamour. For those looking for a beach wedding, the Algarve region offers endless stretches of golden sand and turquoise waters.
The Algarve is not only a sought-after destination for beach weddings but also for Asian weddings. With its picturesque landscapes, stunning coastlines, and beautiful venues, the Algarve also offers an ideal setting for traditional Asian weddings. The region has a range of venues that cater specifically to Asian weddings, with expertise in hosting traditional ceremonies and catering to specific cultural and religious requirements.
With it's castles, coves, and charming towns, Portugal has a range of stunning venues to suit any couple's style and vision. So why not exchange vows in this beautiful country and create memories that will last a lifetime?
Greece 
Greece is a breathtakingly beautiful country that offers an array of destinations for couples looking to tie the knot abroad. With its sun-kissed beaches, crystal-clear waters, and vibrant culture, it's no wonder that Greece is a popular choice for destination weddings.
The islands of Crete, Zante, Rhodes, and many others provide stunning backdrops for a dreamy beach wedding, while Athens, the country's capital, offers a vibrant and culturally rich urban setting. The country's diverse landscape also provides opportunities for adventurous activities, such as hiking in the mountains and along the rivers of the Peloponnese. Whether you're after a laid-back beach wedding or an adventure-filled celebration, Greece has something to offer for every couple's preferences and style.
Fiji
If walking down the aisle in soft white sand and surrounded by crystal clear waves sounds perfect to you then Fiji is the wedding destination for you. With over 300 islands making up this archipelago, you will be spoilt for choice when choosing the perfect one for your wedding. In this tropical paradise, exotic palm trees line the golden beaches, and coral reefs wait to be explored. If you and your partner have always dreamed of the perfect beachside wedding, then Fiji should be on your list of locations to consider. 
Sri Lanka
If you are looking to have a wedding that is full of exotic, bright colours, then get packing for Sri Lanka. Located just south of India in the Indian Ocean, the distinctive landscape has of this beautiful country has something for everyone. From picturesque beaches, rainforests where wildlife roams free, or timeless ruins that are thousands of years old, a wedding in Sri Lanka will be nothing short of extraordinary. Amidst the array of beauty that is found in Sri Lanka, you can also try some of the country's irresistible food and drink. The result being that if you are looking for a culturally unique wedding, this is a standout destination on this list. 
What should I do next?
Start researching elopement planners that specialise at your chosen wedding location, or consult specialists such WeddingsAbroad.com –  who have travelled the world extensively not only planning weddings but working with hotels/resorts/tourism boards advising them on their destination wedding portfolio.  They now have an impressive directory of vendors worldwide to start you on your exciting destination wedding planning journey.
Don't forget to discuss with other brides and grooms going through the same experience on our dedicated group facebook.com/groups/weddingsabroad/
**Please note that some of the links we provide on our website may be affiliate links. This means that we may earn a commission if you make a purchase through these links. However, we only recommend products and services that we believe will be of value to our readers. For more information, please refer to our disclosure policy